The Clarion team recently took part in a team away day.
The day started with a competitive game of mini golf where our Director of Operations, Adam Wareing, was crowned victorious.
The day's activities required problem solving and team work to complete. The team tested out their nerves balancing on beams, swinging on ropes and climbing walls at 'Challenge 4 Change.'
Described as an 'indoor urban activity centre,' Challenge 4 Change is a Manchester-based charity that aims to help people overcome social barriers, while forging links between diverse groups that make up each community.
The physical challenges and team building exercises it offers are designed to help people from all walks of life overcome their fears and have the confidence to take on life's challenges.
Dave Djordjevic, CEO at Challenge 4 Change said;
"Challenge 4 Change are delighted to welcome Clarion Wealth Planning Limited. It's great when a company invests in their employees' development and supports a local charity at the same time.
"The enthusiasm of the Clarion staff helped our team give them a great afternoon of personal and team development.
"The fact that Clarion chose to do this development at Challenge 4 Change means a great deal to us as every corporate booking we receive means that we can help more people at disadvantage in the North West."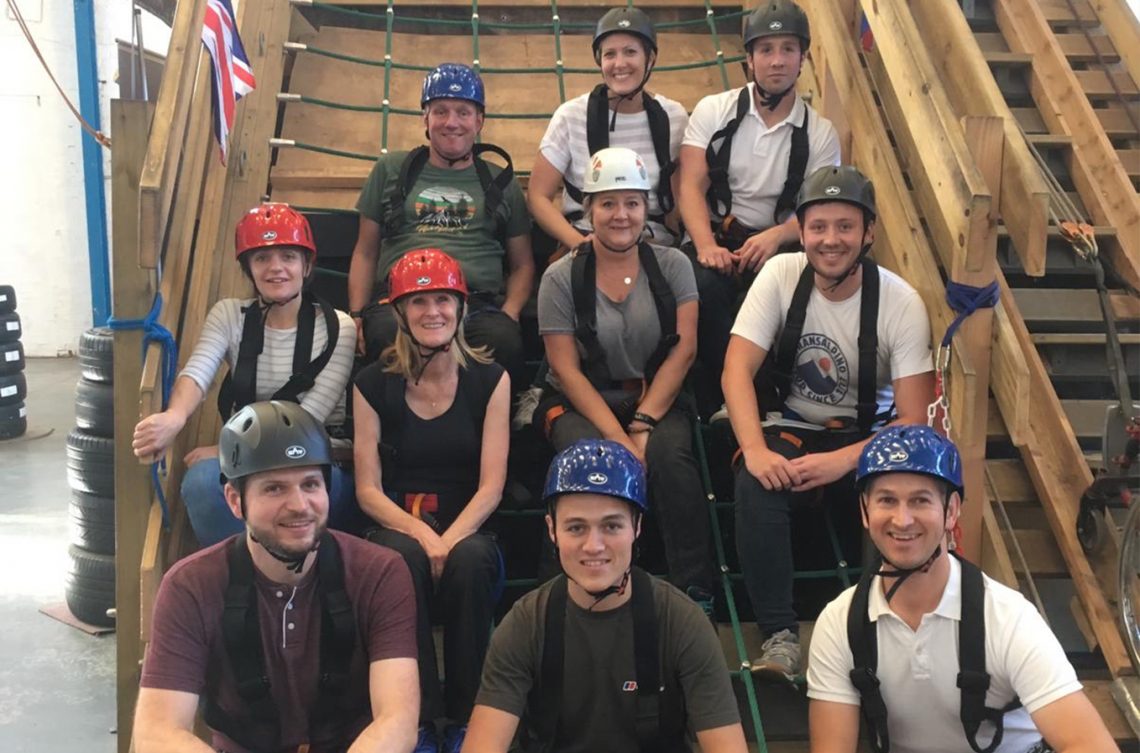 The day was topped off with a meal and drinks in Altrincham that evening.
It was a superb opportunity for the Clarion team to spend some quality time together outside the office and was thoroughly enjoyed by everyone.