The novel Coronavirus SARS-CoV-2 has caused businesses to rapidly change the way they that they operate, including the way in which meetings are conducted with staff, clients and suppliers. This has led to a huge increase in the usage of video conferencing software such as Zoom, Microsoft Teams and others.
Zoom, already the market leader in the area, was the 'go-to' software for most businesses because of it's ease of use and its ability to keep latency below 150ms, the point at which conversations seem unnatural. Zoom's meeting participants rocketed from 10 million per day in December 2019 to over 300 million in April 2020.
However, the increased growth has not been without its issues as increased usage has led to increased scrutiny regarding the privacy of its users. A number of privacy experts have raised concerns as the default security settings were often not up to scratch.
Our Director of Operations, Adam Wareing, looks at the measures that business owners can take to make themselves more secure when using Zoom.
1. Make sure the Zoom software is regularly updated
Zoom's CEO Eric Yuan has been candid about the company's issues, and noting that they quickly need to improve.  They are now taking what some privacy experts say are commendable efforts to address its issues and recently launched a 90-day plan to focus on privacy rather than flashy new features.
By making sure your Zoom software is regularly updated, you will ensure that you have the most up to date security settings.
2. Improve your security settings when scheduling a meeting
The single best thing you can do to protect your business and your client's data is to set a password.  To do this, you click on 'Schedule' in the Zoom Dashboard: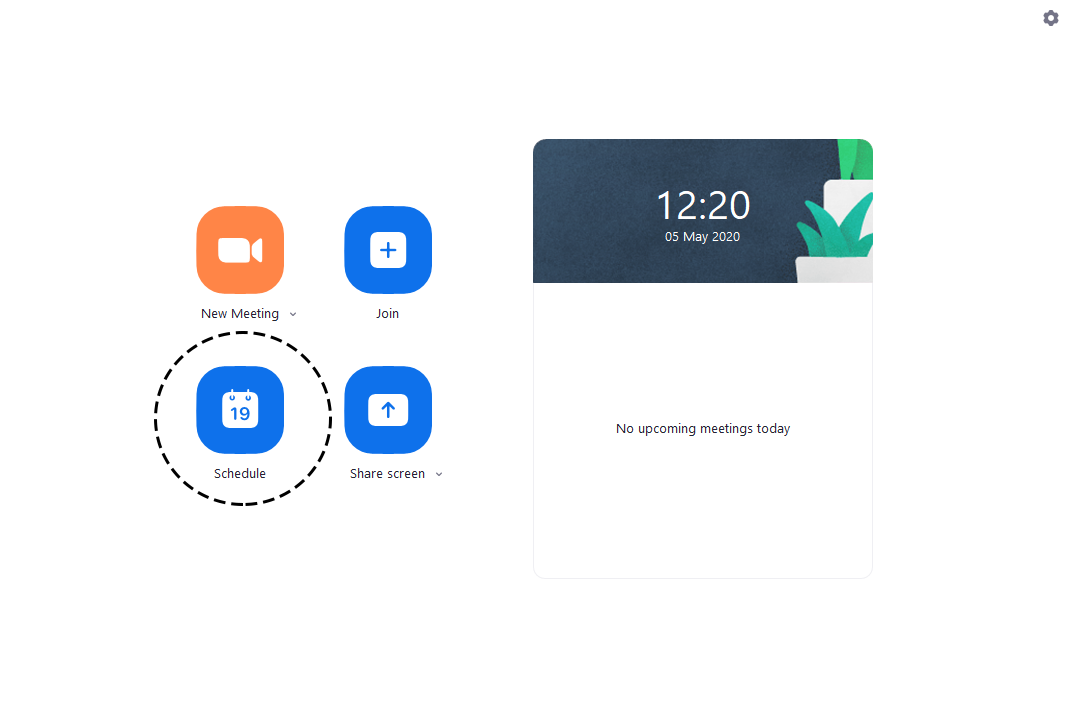 Once in the below screen you have a number of options:

Ensure that the meeting password is ticked and that you use a 10-digit passcode to enable access to the Zoom Meeting.  Where possible, try to avoid using the personal meeting ID as this is less secure than generating a new meeting ID for each meeting.
You'll note that I've also highlighted some other areas in this screen that you should also activate.  'Enable waiting room' means that people are put into a waiting room before you admit them to the meeting.  Whilst it does take a few more clicks, it stops people from 'Zoombombing' meetings they weren't invited to.
To take this another step further, you may wish to tick the box to allow only authenticated (registered with Zoom) users to join the meeting, although this does make it more onerous for your clients to sign up to the meeting.
3. Lockdown the meeting once you're in it
Once you've vetted the meeting participants in the meeting room and only let the ones you know should be in the meeting in, you might want to consider locking the meeting and preventing participants from sharing their screen (unless they need to).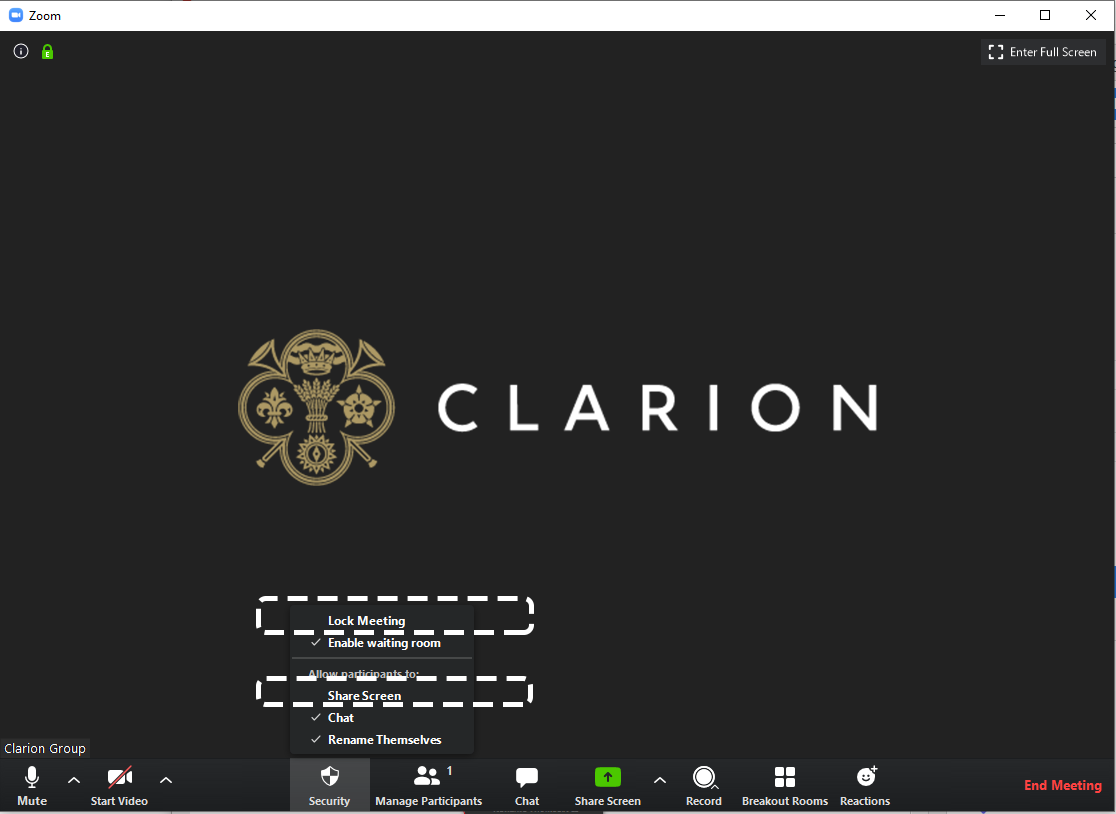 Locking the room means that no more entrants will be let into the waiting room and unticking 'Allow participants to Share Screen' prevents any malicious characters from sharing anything dodgy on screen.
4. Be careful what you share on screen
Especially if you're new to Zoom, you need to be really careful about what's on your screen when you're in a meeting as you don't want to accidentally share client data with another.
Familiarise yourself with the Screen Sharing function, including the difference between sharing a screen and a window.  Sharing a screen will show everything that's on a monitor (so you will have two screens to choose from if you have two monitors) whilst sharing a window will only share a specific application window.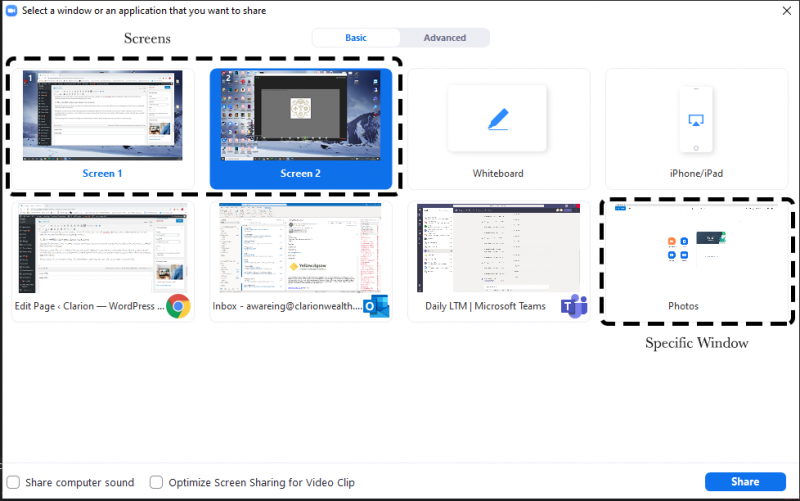 Zoom and other video conferencing software has the ability to change the way in which we work but there is still some way to go.
Please keep safe when using the software and do let me know if you have any questions.
Adam Wareing
Director of Operations